Want to book author William Lobb for a book signing or talk? Contact william.lobb@me.com
Bill is available for signings, author readings, and to speak on today's critical addiction issues.
Saturday October 14th I'm in Poughkeepsie again

Mike will be in Scranton, PA on Sunday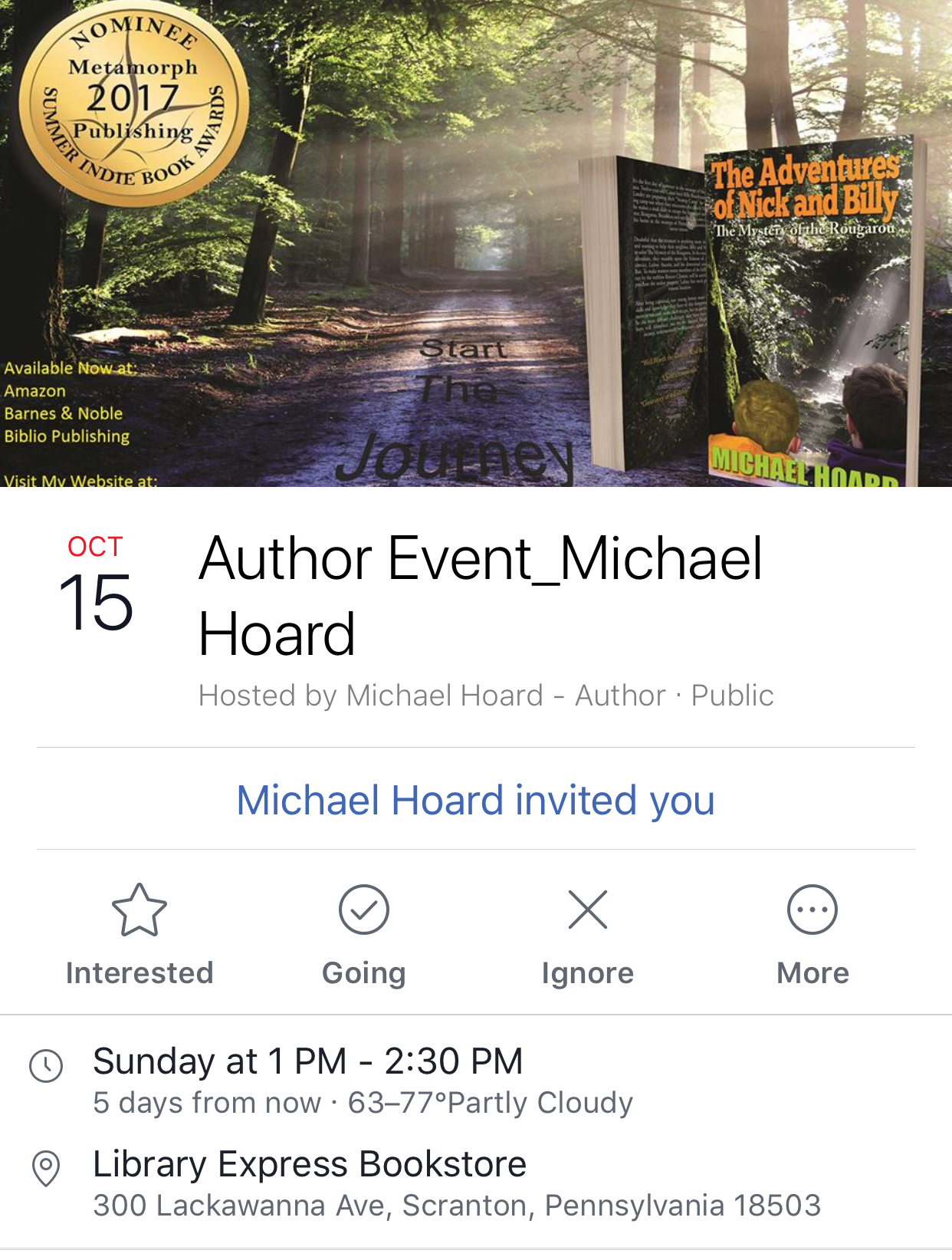 Come out and see us this weekend!!
https://www.michaelhoardauthor.com