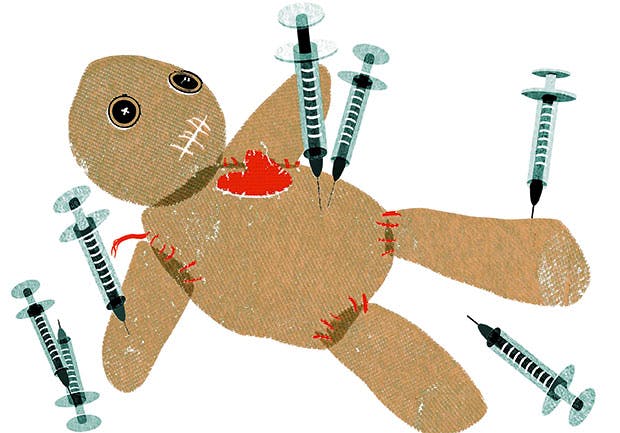 I found out this morning the little girl – the who we can't name or share her picture, the one born addicted to heroin, the one born blind, the one born deaf in one ear, is now "profoundly brain-damaged."
I am so fucking done loving the addict and hating the addiction. This little girl and her story have tested my belief system about as far as it can be tested.
I was up last night thinking about a rant on child protective services and how they are doing everything in their power to keep us from raising money for this little girl, but you know what, fuck that.
I am an addict, but one day in 1993 I was able to dig down underneath the layers and layers of self-pity in denial and bullshit and touch, for one brief moment, what was left of my humanity. You cannot be a bigger addict or a bigger asshole than I was or am, for that matter. If I can anyone can.
If you are using and pregnant you need to do one of three things: you either need to pull your head out of your ass, walk away from your denial and get into a program and work the fuck out of it, or you need to abort that baby, or you need to load up that spike with enough dope to kill five motherfuckers and take care of the problem now.