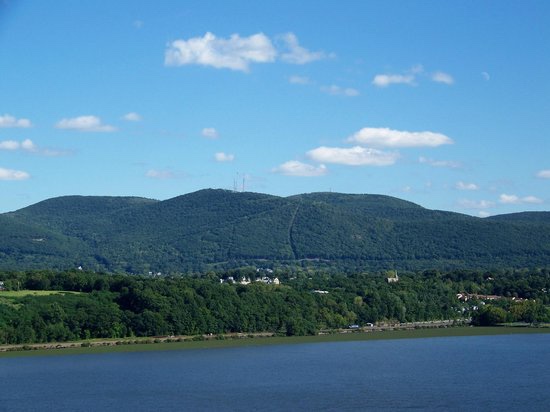 Early September 2017, Newburgh, NY
My name is Jesse, but it didn't use to be. I had another name once, but I don't even say it to myself anymore. It makes me miss who I was. One day, entirely against my wishes, the guy I'd been for the first twenty-five years of my life could no longer exist. That day, I became someone else. All it took was a few grand for some paperwork, and some dead guy got a new life. Who I was, died.
Looking back over the past thirty-five or forty years, it was not such a bad choice. I got used to being gone after a time. No one knows whatever happened to me; I disappeared. It was far better for everyone concerned.
For too many years I was a social engineer. I twisted and manipulated everyone, so they would fit into my game. Perhaps I still do. I have people who want to be my friend, but friends get you killed. Many of my old friends are dead now, so I closed my circle years ago. I no longer have any need for companions. I have a need for quiet, not silence, quiet.
I have a need to not look over my shoulder anymore.
Now I find myself plagued with this new-found hunger for the truth. I fear this craving may somehow ruin everything. Just this morning, I was shaving, looking in the mirror, and it popped into my head: my life is a lie. I guess you could call it conscience if you must give it a name. It's been many years since conscience reared his ugly head, an unwelcome visitor into this cesspool of thoughts.
I've had a nice home here, a small apartment that overlooks the Hudson River, in Newburgh, NY. A funny little town, it used to be an All-America City. The streets were full of 1950s and 1960s Chevys and Fords and squeaky clean, middle-class, white families. Everyone came out for July Fourth parades and fireworks on summer days. They took ferryboat rides across a mile-wide river, and everyone was happy. Life was perfect. I could never tell if "All-America" was about illusion or delusion. It doesn't matter because mired deep in the reality is where I've lived. I found this place because I wanted to help tear down the lie. As long as someone like me was allowed to live here, it could never be a clean or safe place for anyone. I felt, at times, a bit like that dark shadow in every corner, silent and staring.
Today, Newburgh is a dirty and violent city, situated only twenty-five miles from where I was born. I've spent my life hiding in plain sight. This may be ironic, and it may be plain stupid.
Across the river sits Mt. Beacon. It's not a huge mountain, by anyone's standards, but it remains a trusted companion to the river. The mountain runs down to a rocky shore. Gentle waves from tiny boats to huge oil tankers lap at the rocky bank. The sound is calming, relaxing, more like that quiet I need in my life. I find very little else to calm me.
The river and the mountain are always alive and changing. I sit here and look out of my large, grimy window. I watch the mountain change colors, from winter's gray to summers greens, to the explosion of autumn's reds and oranges. Then the color fades to sad and lonely gray again, and the river's rage slows its flow and freezes. The mountain stands stoically. The mountain and the river never say a word, but they drive home the passage of time. They demand I face how many years I've been on the run all while sitting still in this one place.
How many years has it been since I've been home, to my real home and family – to myself? The years tend to blend together. It's as if each one has its own unique and vibrant color, but as the years go on, they become mixed. Each color loses its luster. Now I am left with nothing but an ugly stew of gray.
I stare at that mountain and question if anyone even remembers me at all. My family–do they remember? Could I take off this disguise and come back? Back to warmth and family and friendship? Does that world even exist outside of my memories?
From what little I've gleaned, some of them are still alive and happy. Could I slide back into that lost world, my sins of the flesh and the soul forgiven? Could I once again walk in that old, back door of my mother's house? I can see its peeling white paint, its loose doorknob, and its cracked windowpane–evidence of an errant fly ball of my youth. Would she allow me back into the kitchen of that old stone house? Would they all come up to me and put their arms around me? Allow me to feel the warmth of those hugs, feel a familiar hand slapping my back?
The mountain outside my window is gone. Instead, I see someone pulling out a chair and welcoming me back at the family table. My sister brings me a cold beer in a tall, iced glass. I'm sitting at that table, drinking that cold beer, feeling my family, feeling home. I'm home. I've climbed from that rubble and once again returned, like the past three or four decades never happened. The avalanche of years past is quiet. No, not quiet. Silent. Screaming. No.
To them I am dead.
The mountain returns to my window, burying the dream. Reality slapping me hard, I realize there is and never will be a softening of my crimes, my sins. My sins are here to stay, buried deep in the ground. They've made wives and mothers weep, and sons scream for revenge. They've left daughters without strong arms to raise them, and their broken eyes haunt me the most–their grief always turns to vengeance. My crimes will never be forgotten or forgiven as long as there is someone alive who loves someone I stole. For me, there is no pardon.
Last night, I heard gunshots from the streets a few blocks away. The Bloods and The Crips run this town now. Somebody was bustin' a cap in somebody's ass. Police cars and ambulances chased the noise, but I didn't. Those were the sounds of my youth. A lullaby of chaos and violence much better than the silence.
Every day, like today, I am up before the sunrise. Sleep is a luxury I don't have. I'm always waiting for something. I'm not sure what, but I know it's coming. So, I simply wait, right here. Will it come today, the unknown?
I make a cup of coffee and sit on my comfortable couch to watch the news. The pretty anchorwoman, with dark eyes and dark hair, is wearing a blue dress today. I don't watch the news; I watch the reporter. She stares back into me, and her painted lips curl into a smile that betrays gentle creases around her eyes. Would she run too if she met me, her soft curves twisting in that blue dress as she tried to get away? What would it be like to talk to her and have her like me, to enjoy my company? What would it be like for her to know me without fear?
The anchor's voice deepens, her tone husky and dark as the smile fades from her delicate face. She talks of shootings on the street in Brooklyn: police tape, lights flashing, eyewitness accounts, idiots with pointing fingers, screaming. Chaos. I smile. I fucking love eyewitness accounts. That line between what people see and what they allow themselves to believe, that's where I work.
I pour another cup of coffee, black, and listen to the rest of the news. The weather is hot, a heat wave for mid-September. A car fire on the Major Deegan has traffic backed up to Yonkers. The Red Sox win–fuck the Red Sox. The Yankees lose–fuck the Yankees, The Mets lose–fuck baseball.
A commercial break comes on. Someone tries to sell me a car and then car insurance. There's a song about pills for my dick and then some more tablets for shit I didn't even know I had. Restless Leg Syndrome? What the Hell is that?
Out of nowhere, I see a face on TV I haven't seen in forty years. He's walking out of a courtroom in the Bronx with two or three lawyers and cameras in his face. I drop my coffee, and it clatters to the floor.
"Vinny Gentile, where did the years go?"
I can't pry my eyes from the TV. Why are they breaking this old man's balls now? We did that job forty years ago. I thought he was dead. He looks like he might be dead, or near death. I forgot about those days. No, I tried to forget. Some days and jobs got buried so deep they will never resurface. Vinny, that job, that life, and those guys were never intended to resurface.
We were friends, old friends, lost over the years. I was a kid with an attitude and chip on my shoulder. I wore a stolen leather jacket, and I had a desire to rule those dirty back streets. Vinny was older than me, a brother of sorts, and a guy who knew how to dress, how to impress, and how to score. Booze, coke, gold watches and pussy. That's all I'll ever think of when I remember Vinny. That man could score some serious pussy. I was the thug, the mechanic, but Vinny, he was impeccable.
I grew up, we all did. Crimes became less innocent, andVinny's loyalty commanded a higher cost. To belong to his club, you had to pay some hefty dues.
I stare at the TV watching the old man in chains. The words of the dark-haired anchor fade into the background. I say out loud, "You boys, you young dudes don't know gangsters. That's gangsters, not 'gangsta.' Fuck you 'gangstas.' You boys strut and talk. Good Lord, do you talk. We never talked. Never. There were rules. That was one of the rules. We never talked."
I pick up my cup from the floor and ignore the spilled coffee on the carpet–it's going to leave a stain–and I start my day. I'm old, and my body hurts, everything hurts. Well, I'm not that old, but I am beat–up. I don't mind getting older, though. Some days I miss me but never my youth. Fuck my youth.
I get dressed, eat breakfast, and head to work. I work in a flower shop. I don't know a damn thing about flowers, but it's for my girlfriend. Sometimes I make deliveries, but mostly I am just the guard dog. I scare people–I guess it's a habit–but I don't want to scare people anymore. I try to live a simple life, a safe life: no guns, no late nights, just TV and soft drinks. I want life humble and under the radar. I'm the guy no one notices, ever. I'm the most boring guy on the block. That is by design.
An hour later, I'm with my girlfriend. She's blonde and looks like Marilyn Monroe. She's too pretty for me, and I'm too old for her. I think she needs glasses, maybe a therapist. We are talking about what I saw on TV earlier. She's so young. She doesn't understand some things about me, a lot about me. Okay,most things about me. She never will understand me. That, too, is by design.
I need more coffee. She doesn't understand why I'm upset. I could really use a hard drink, but I'll settle for coffee, this time with lots of cream and lots of sugar. I need the sugar buzz. Before I can finish explaining to her about Vinny, my phone rings. The woman's voice is frantic.
"Slow down! What? Who?" My voice stumbles as she tells me he is dying. First Vinny on the news and now him? "What the fuck?" I scream, and my girlfriend's eyes widen. I hang up the call and rub a hand over my face, finding it soaked in sweat.
I look toward the blond, "His name is Juan, Juan Carlos. No one needs to know his last name. Even I made myself forget it. Juan Carlos, that's it. That's enough."
In a handful of minutes, forty years of my life has resurfaced. I look at my girlfriend, her hair hanging just over her eyes. She is afraid of me. They all eventually are.
"I'll explain later, an old friend, a heart attack. I have to go. I'll be back." I move my hand to brush a strand of gold from her eyes, but she recoils. I blow out a sigh and leave.
An extreme urgency overtakes me as I walk to my car. A million memories come crashing to the surface like a whale breaching. Big, looming, loud. Ripples cascade out in all directions drowning my tranquil morning. Juan and I have lived within ten to twenty miles of each other for the past few decades. A safe distance as we both hid in plain sight. I saw him once at a movie theater with a very pretty Hispanic woman. We both looked the other way. We had nothing to say. We reminded each other of our crimes, of our sins. I wonder if she was the woman who called. At first, I thought she had dialed the wrong number. I wish it had been the wrong number.
Memories with Juan are hard to recall, hard to even acknowledge. When I think of my friend, my oldest and closest friend, I recall blood and violence. I remember why, one day, for our safety and the safety of others, our friendship had to end. The day we parted, I felt like a balloon pricked by a pin. All the air, the life, the madness, left. I found myself a shallow caricature of who I'd been.
Why, at the end, would he not call me? I must assume that if roles were reversed, I would've done the same. A shock comes over me. This guy, my friend, my partner, could soon be leaving this world. He would be dead, like the many we sent toearly and undeserved graves.
I climb in my car. Long gone is the fast Cobra Mustang. Long gone are Juan's daily jeers of, "Piece of shit Ford!" I laughed at the memory and wonder if Juan would approve of the champagne colored Toyota Camry. Such a sad and ordinary color. My Mustang was fire engine red, and it inhaled gasoline and blacktop at an alarming rate. This Camry is quiet, safe, and soul-robbing. It's the perfect car for the quietest guy on the block, for the O.G.
The hospital is a blur: lights, ambulances, nurses, hushed tones, tubes and bags of fluid. Ugly gray walls and yellow lit hallways form a maze of death. Beeping monitors and ringing phones crowd my ears, and I hear doctors in ties offer meaningless words of assurance while priests offer meaningless prayers. I pass a cute nurse in a tight blue uniform and ask her for directions. She smiles, her teeth straight and white, and points me down another endless hallway. A guy on a gurney yells, "What is this shit?" as a male nurse tries to change his catheter. I shudder, close my eyes, and remind myself to never die in a hospital.
Other visitors see me and turn away. Am I still that scary? I must be. I point to one old man lying on a bed in the hall. A priest is praying with him. I smile and say, "He ain't fucking ready." The priest shakes his head, but I laugh. I like to keep holy men guessing.
I find Juan's room, take a deep breath, and walk in, pushing the green curtain aside. He is awake, alive! Our eyes meet. Juan is an old friend, an older enemy. We were enemies years before we were friends. Then we were friends with a healthy dose of mistrust. Then we were brothers.
Juan's wife, Melanie, stands and shakes my hand. I cannot tell by the look in her eyes if she feels she's met a legend, like Elvis–or Satan himself. She says in a quiet voice, "I've heard a few stories. It nice to finally meet you. I'm going to go and grab a cup of coffee."
She leaves, and I sit down on the end of Juan's bed. Our journey together has been an old meandering stream, loaded with twists and turns. Sometimes raging, flooding, and pouring over the banks, and at other times, dried up and dead.
"Juan Carlos, you look like Hell. What's with all those tubes?" He smiles at me, and my voice cracks, "How many years has it been?"
Juan replies, in a barely audible whisper, "Many… too many. We were just boys, new to the world, new to these wars. My friend," he swallows, his face creasing with pain, "I am going to die very soon."
It is the truth. He looks like he is dying. "I believe you," I say. "Broken old men, like ourselves, have run out of reasons to lie."
Juan chuckles, and I pull up a chair sitting close to the bed of my best friend, my brother.
I look him in the eye and continue, "I think if I'm going to die, I want it cleaner, Juan. I want something purer, more violent and dirty, like the life we lived. You can't die with machines and bags of blood and mean, ugly nurses. One of your nurses is a man for God's sake." I turn my head and bellow past the curtain. "Get this man a girl nurse! A hot, young one! Can't you see he's dying?"
We both laugh.
I reach behind my back and find my wallet. It flips open in my hand. In the middle, buried in between a driver's license and ID of the guy I've become, a small stack of old pictures slips out. Each photo is tucked away in a plastic sleeve. Once crystal clear, they've turned foggy and opaque. The edges are brown from a collection of dust and dirt: the general grime of the past thirty years in my back pocket. I slide one photo out of the sheath, exposing it to daylight and the air for the first time in decades.
For a moment, I sit in that hospital room completely alone and in silence, as if in a cocoon. The years peel away, like an onion. Each year more bitter, hot and acidic. I stare at the photo: two boys, me skinny and tall with curly, reddish-brown hair. A scruffy beard covers my face on this day. I never wore a beard back then, except when we'd been out on some kind of run or in hiding.
I recall the day in the picture well. Juan and I had taken to boats and spent our days and nights smuggling caches of drugs from coast to island, the Narcos Islands, off Panama. Juan stood to my right: shorter than me, stocky, bare-chested, and built like a bull. His brown skin was even darker than usual from our months at sea. Jet black hair, grown long and pulled back in a ponytail, a thick black mustache covered his upper lip. Through the many years, and the wrinkled, ancient photo paper, I could still see his jet-black eyes. The iris and the pupil were the same color. When you looked in Juan's eyes, it was as if you were looking directly into his soul, and the sight of that place would chill any man to the bone. Few people ever looked Juan in the eye twice.
In our hands, we each held a Kalashnikov, Soviet-made, assault rifles. I laugh at the thought that there is a story in those guns alone. I extend my arm to Juan. He takes the photo with a shaky hand. Like I had moments before, Juan looks at the picture with silent reverence.
"This can't be how our story ends, Juan." I break the silence. "We were strong, young men, not patients. We were never victims. We were the victors."
As we talk, my mind wanders. The most important thing I learned from years with Juan is this: there is a very narrow space that exists between reality and fantasy, truth and lies, good and bad, and the truly righteous and the truly evil.
It is within these narrow spaces, down below the horizon of reality, truth, goodness, and righteousness that men like Juan and me chose to live and do our business.
As we got older, the space between the opposing sides seemed to narrow. Situations became more complex, and the line between friend and enemy became blurred and undefined until it disappeared. Our crimes became more vicious and unforgivable until we lost all sense of right and wrong. Right and wrong could be and would be interchanged–daily even hourly–suiting the situation at hand.
As we evolved, our crimes got uglier and more elaborate. It was as if the realities of the two sides of the universe were somehow working to force us out into the light until we were exposed. Then, brought to that light, the universe would rid itself of us. It worked against us until we had no place in the good, we had no place in the bad, we had no place in the righteous, or in the evil. We were squeezed into that space between light and dark. Not a twilight, not a sunrise, but the thin line between the two. In that nowhere we ceased to exist and faded away: a silent ending to such a violent and brutal life. The day came, all too fast, when we slid into the background and let the young studs pick up what we had laid down.
Now I am the most boring and quiet guy on the block, praying that no one ever again recognizes who I am.
Juan takes my hand and places it between his cool, shaking palms. He looks me in the eye and says, "It's the end days of my life." The old man's breathing is labored and shallow. "You and me, we are the Godless. They say their prayers for our innocent victims. The virtuous… they pray as if their God disavows my prayers. They think my prayers never reach the divine ear." He coughs and grips my hand tighter. "Does the creator of the world only listen to the prayers of the good?"
"I don't know," I reply.
Juan's eyes open wider as he speaks. "I hope not. Because I'm preparing to leave here now, my friend. I want to be free of this, all of this." He pulls my hand closer, and I lean in, his voice a hoarse whisper. "We need to retell the stories. We need to." He coughs again, and I look for a glass of water, but his cup is empty. "You talk," he continues. "I'm too weak, but I need to atone. I need you to forgive me, for then I will know there was at least one… Then I'll know that the sins of this life were not truly unforgivable. My confession. Will you, my friend… Richie?
No one has called me Richie in so many years, the last one to do so is right here in this bed before me…
"Juan, you remember Vinny, right? Big Vinny from Brooklyn and the Miami?
"Yes, I do, clearly!" Juan sat up in his bed. What do you know, why do you bring up Vinny?"
"I saw on the news today, Juan, he got busted. Looked like the feds have finally caught up to him. Maybe it's time for all ofto be reeled in, what do you think, brother?"
Juan, now propped up high on his pillows, more awake and animated then he's been since I walked in the room says, "There was a poetry about him that I admired. Vinny was the brains, while we did the dirty work, cleaned up the blood. We didn't care. Vinny played his role so perfectly. He was a cliché, a character, and yet I always got the sense that there was nothing about this guy that wasn't genuine."
I replied with a strange smile across my face, "He wore jewelry, all gold, all the time. Gold watches and cufflinks, chains around his neck. The first time I saw him I said to myself, 'Is this guy a hoodlum or a fucking pharaoh? For Christ's sake.'"
"He wore a gold and diamond earring in his left ear. It was, in his words, 'A declaration of my love of pussy, and a warning to not go wagging your dick in my business. I'm the cock here, don't confront me.'"
Juan fires back, "On Vinny's neck, there was a long, wide scar. I asked him about it one time. He smiled and said, 'I hate tattoos, they are for little bitches and punks. This scar, I earned it. I fucking bled and nearly died for it. You need to go and get some of your own scars. Anybody can lay down a few bucks and get a tattoo to tell the world he's a tough guy. But get a cut like that on your fucking neck, a half inch from your jugular vein? Now, you tell me who's the real deal and who's a punk bitch. Nobody will ever challenge your scars.' That's how it was with Vinny, every day. He was as real as it gets."
With those words, Juan's head tilts off to the side. I am not sure if he has fallen asleep or fallen dead. I touch his face; it's still warm and alive. He looks at me with very tired eyes, but eyes that do not want to be left alone with these thoughts.
I look at my watch; it's only two in the afternoon. First Vinny and now Juan Carlos, like ghosts from a distant and forbidden past, coming back to haunt me now. I look at my watch again and say, "Let me get you some water. Yes, Juan Carlos, let us live those stories again, one last time together."