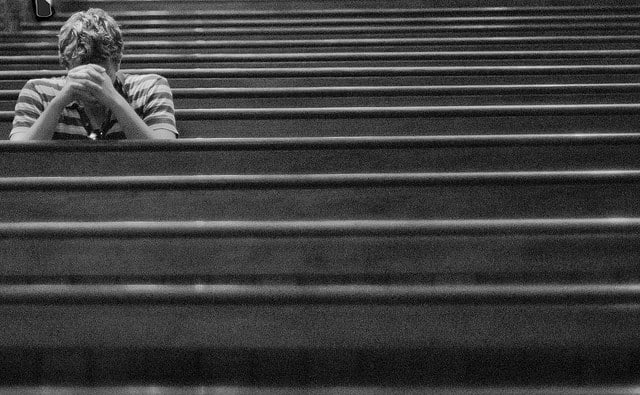 As a boy when I'd sit in church I'd feel intimidated and inadequate and scared. In later years I'd realize that was design. Church made me feel isolated and failed.
Everybody was in on the secret except me. Everybody knew and loved this man, Jesus, in their hearts. I could not know someone I'd never met. I was terrified of a god who demanded the sacrifice of goats and sons.
The old lady, she'd wail, banging on that old piano, with skinny, arthritic fingers, singing them hymns; blood-curdling loud in that scary-screech owl voice. Singing praise to a god that wanted to butcher me on an altar for crimes I'm sure I'd yet to commit.
Sitting at the old lady's knee, the only one I'd trusted. Even she won't let me in on the secret. So I stay here on the outside, siding with my sin.
It was so clear to everyone but me.
Then I realized they'd weaponized religion.
I liked the street on the hot summer day. Everyone saluted and stood tall as the flag went by. Hoisted high by men in crisp and creased uniforms.
I had questions, a lot of things were broken. I had a friend home from Vietnam who said he'd kill me himself before he'd let me go to that Hell hole.
I was no chicken, but I didn't want to die for no good reason. I only had one life—and the old lady and the church people went to great lengths to scare me—daily—that my end would not be a good one.
The TV, and the president, and some uncles made me feel a coward. Then I heard Ali speak, and he said, "I got no quarrel with the North Vietnam man," and I realized I didn't either. For Christ's sake, I didn't even know any North Vietnam men, I wasn't quite sure I could even find it on a map.
Then I realized they'd weaponized patriotism.