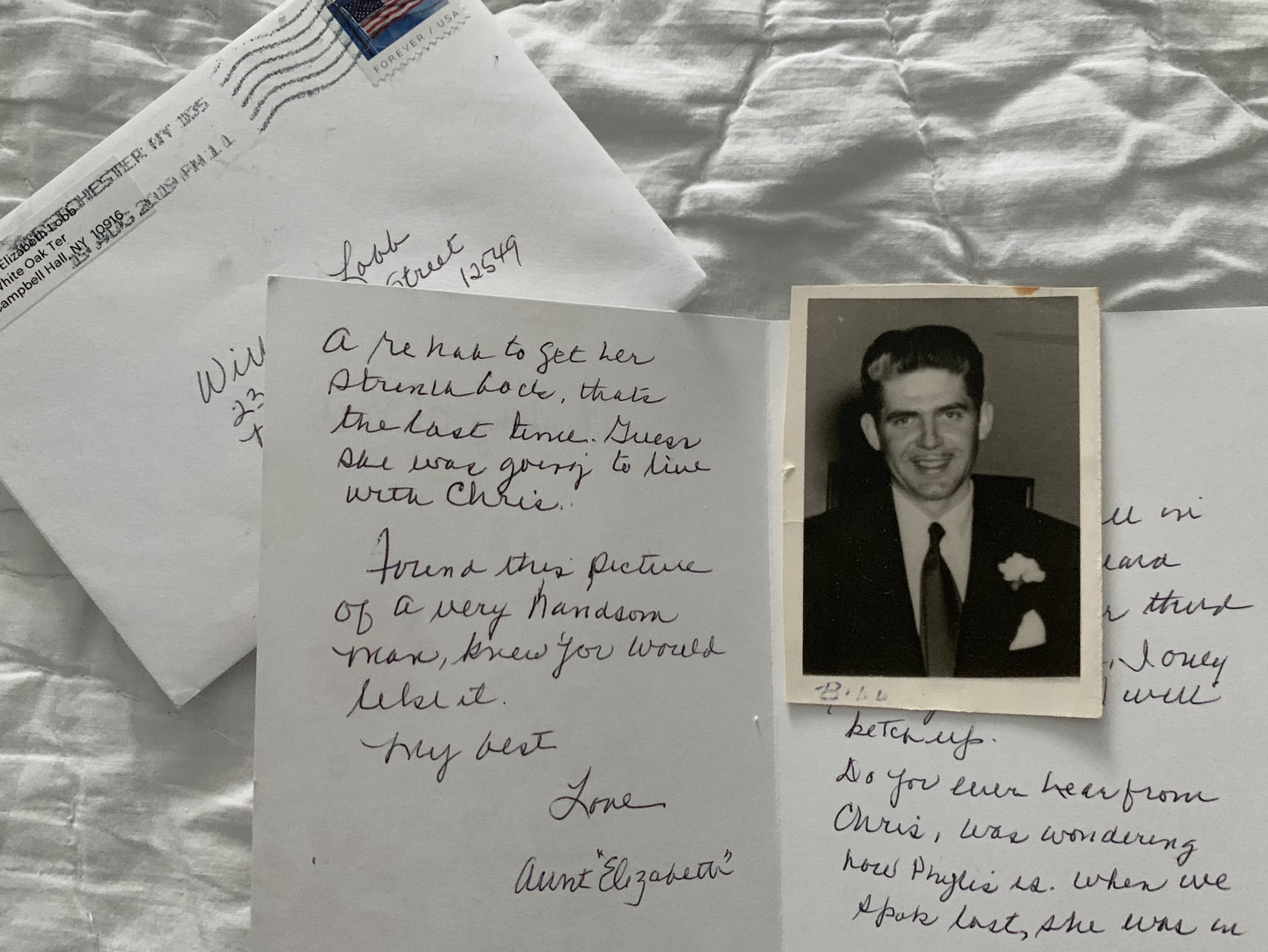 My aunt Betty sends me cards in the mail. She is the very last one. She doesn't snap a pic of a photo she found and text it to me, she goes and finds a card, and sits down with a pen and writes to me in her own unique hand. She then inserts a long lost photo of my dad, circa 1956, licks the envelope, puts a stamp on it and takes the little package to the mailbox.
I call her, on her landline. Her number has not changed my entire life. To be honest, Aunt Betty's phone number is the only number I still know by heart. She doesn't answer, I realize I may have to ride over to her house to thank her. I realize, too, that's ok. That's how it used to be. That's how it should be.
Looking back on all of the constants of my childhood, a time that has faded to a distant and foreign fog, Aunt Betty and her house and that phone number seems to be the only ones that remain.
She probably doesn't think much of the card she sent. She doesn't know she is sending old Fords and Chevys and fancy Christmas trees, done up fine in antique ornaments, and the very first "Charlie Brown's Great Pumpkin," on the floor, in black and white, with my cousins, Osama Bob and Kathy and Sonya. She's sending me my dad, and Uncle Rick and Grandma in the kitchen. She is sending me 1965, before my father died and the world all went to Hell. She sent me the world before I found my rage and anger. She sends me a time of peace and a very narrow pathway back to that place, if only for a glimpse, a silent and short visit.
There genuinely ain't no way to ever express to Aunt Betty what her cards mean to me. I'd better get off my ass and go try to tell her…