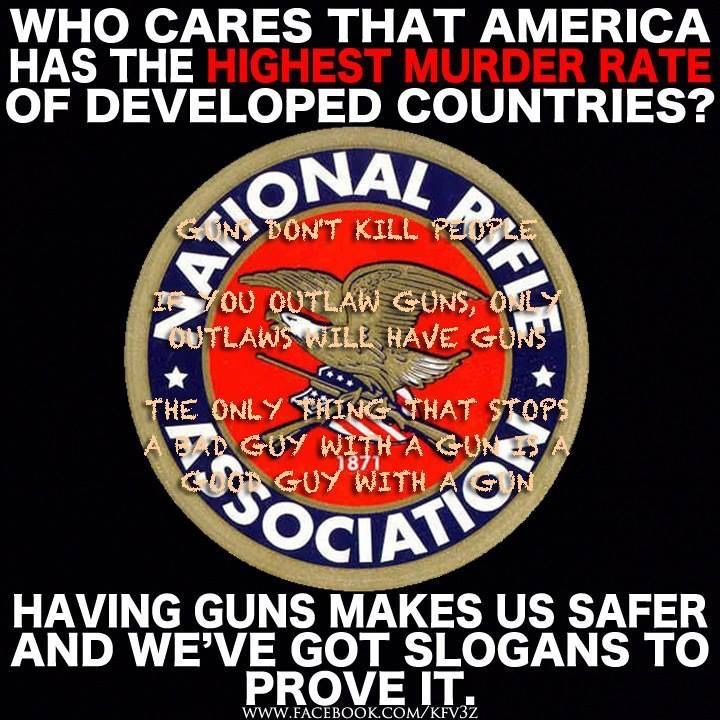 I try to be a moderate in most things. I've supported my friends and family who are gun enthusiasts—and not insane white nationalists—but that shit is wearing thin.
I don't want the government to take away the guns of my sportsman friends any more than I want the government to ban bicycles and Mustangs.
But, it's going to get to a point where you sportsman's refusal to stand up and speak out about anything other than YOUR goddamn rights, your refusals to demand some solution from within is going to result in your loss.
I've been saying this for years. There is an onus on you. Please, now, for your own sake and those of us who don't want to get killed for simply walking outside, start demanding some sanity.
You are the NRA, I truly believe many of you are still the NRA I knew as a boy, the NRA my father and uncles belonged to, before it became a cash machine for Congress. You need to demand change. Maybe Mitch McConnell and the Congress will listen, but I doubt it. There is a lot more money being pumped into the gun lobby than the measly $5 million the NRA collects from you guys, but maybe, just a chance, they will listen to you.
If hoards of insane cyclists were running down and killing citizens by the dozens, daily, I'd be the first one screaming to do something to get the bikes away from the psychotic bastards doing this. You need to do the same, or own the consequences, while the rest of us die at Walmart.
Thoughts and prayers…