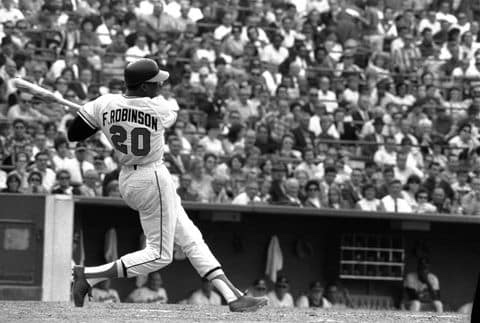 I loved the way he played. Leaning over the plate, daring pitchers; aggressive base running. No fear.
Over 550 homers, I think when he retired only the Babe and the Hammer had more home runs.
First black manager in the majors, Triple crown, MVP in both leagues. One Hell of a baseball player.
Then cancer…