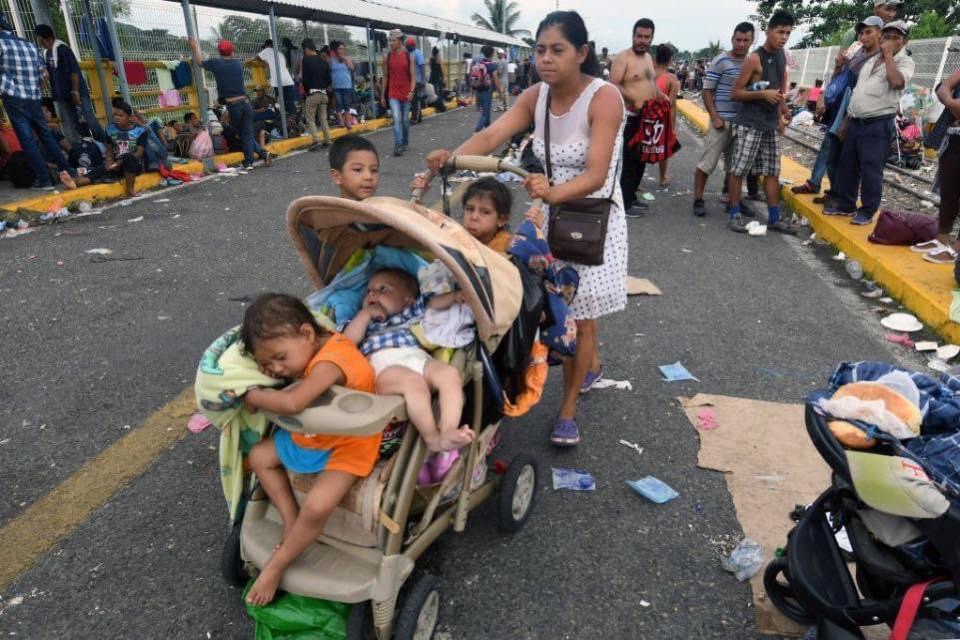 I know this kid named Oz. He's from Honduras. One of the finest young men I've ever known. A good, solid, honest and decent and trustworthy man.
At one point in his life he was "illegal," he's now a proud American citizen .
My friend Carlos, he was illegal too, he's been a citizen since the 90's. A man with a deep understanding of what it means to be an American. Another good man, a man I've been proud to call my friend for many years.
I remember the day Carlos passed his citizenship test; how proud he was, how relieved he was. I remember how hard he studied, how proud I was of him.
My point is simple. I know there are some scumbags trying to cross the border in Mexico. There are also some very good guys who will come here and work hard and raise families and work to earn that title American Citizen.
I was always a little ashamed that this title was bestowed on me simply by slipping out of a birth canal and landing in Goshen, NY, while these guys risked their lives to get here – literally put their lives on the line.
I was told the stories of being smuggled by Coyotes, the inhuman conditions, families piled in box-trucks like cattle – some didn't make it.
Carlos said he knew the dream was worth it. Oz said the same.
They busted their asses off and worked at some seriously shitty jobs and studied and worked even harder to become Americans.
It would be real good if some of the Patriots could take five minutes to talk to some guys like Oz and Carlos. Talk to guys who know what it's like to still see the United States as the mansion on the hill.
Maybe then they would appreciate the beauty of what they have. Maybe then the Patriots could replace their cowardice with respect. Maybe then they could actually act like Americans.