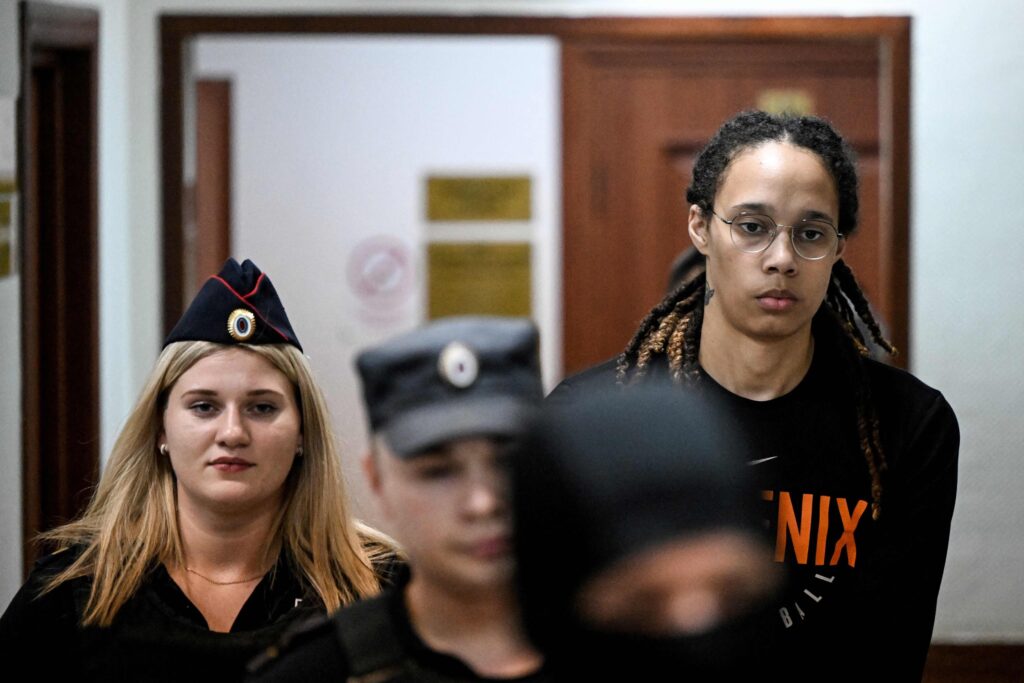 Brittney Griner has been taking me back to the Rockefeller Drug Laws in New York in the 70s. Of course I think she should be free, and this whole scene is a disgrace and a sham, and a political game, but that's exactly my point.
She's not the first or the last to get burned in this game, and that is all drug laws are, a game. Man, when those laws of Rocky's hit it was some scary shit. Boys like me doing serious time for an ounce of weed, or less. Selling coke brought here from Columbia via the CIA, we knew how it got here, we all knew. The only thing that kept me out of prison was my white skin and dumb luck.
Her circumstances are abhorrent, I can't even imagine being in prison that far from home, hoping the politics of the day makes her freedom a good and profitable move; if not financial then in political capital.
I hope someone gains her freedom as soon as possible, but I knew guys who went in and never came out or when they did get out their life had long since passed away.
I'm not saying anything other than this woman is far from the first and will not be the last to have her or his life ruined by asinine and draconian drug laws. Don't let anyone tell you the American system was or is any better than any other nation's.
America has four or five percent of the worlds population and over twenty percent of the world imprisoned people. Portugal decriminalized possession and sale, focusing on treatment, not jail. Which one is the progressive nation?
Like everything else, this is about power and control. Always was, always will be.