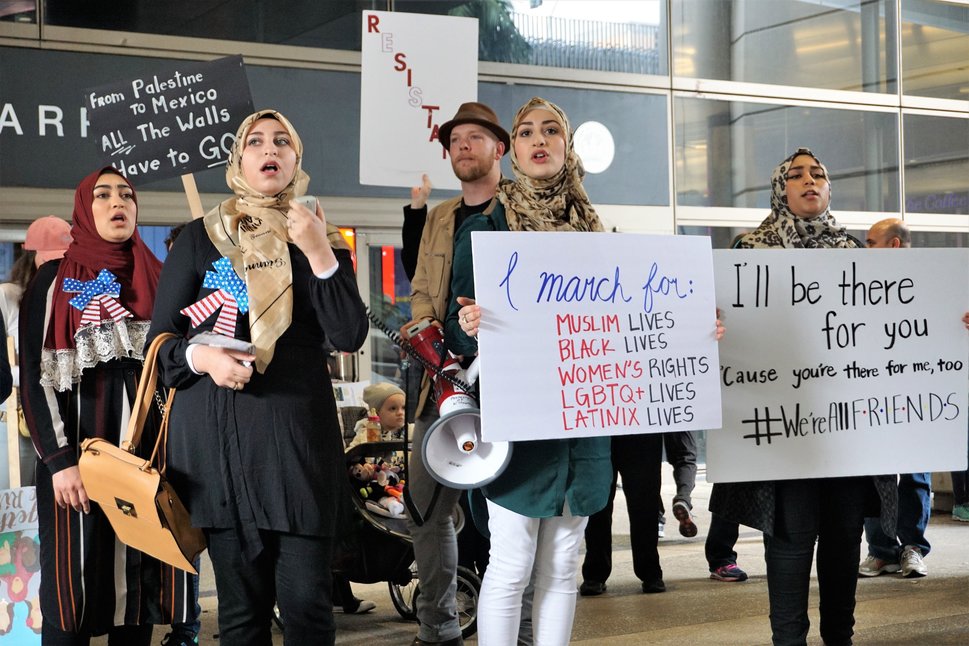 My mom has Alzheimer's, a brutal disease. Her doctor is a Muslim. His name is Islam, actually, Mahbub Islam. I have his cell number, he has mine. He's answered my call at 1 AM on a Sunday morning.
He calls her "Mama" and hugs her when he sees her. He calls me "Billy," actually BEELEE. I've seen him have tears of frustration in his eyes as we try to work together dealing with congestive heart failure, kidney failure, pain management and a whole slew of elder care challenges. We have had many heart-to-heart talks about palliative care and exactly that means and what we are dealing with here.
"This is not the place for heroics, Beelee, this is about caring and comfort."
I met him in the ER at St. Lukes Hospital, in Newburgh, about four years ago. He announced, grinning ear to ear, "Today is your lucky day." It was.
So, today we are banning Muslims from entering the country. I am glad my buddy, Mahbub got here before we were so terrified.
Men used to act like men and do the right thing, not every man, not every day, not all the time, but overall.
We don't do the right thing anymore. We cower, we act like scared little children hiding and pissing our pants over boogie men and justify our fear under a cloud of misconceived safety.
I think if you look at the facts you'll see a lot more acts of terror carried out by crazy old white men, like me.
Next week it could be any other group. It's racist, it's wrong and it is not who we are.
Just my two cents.
Save
Save