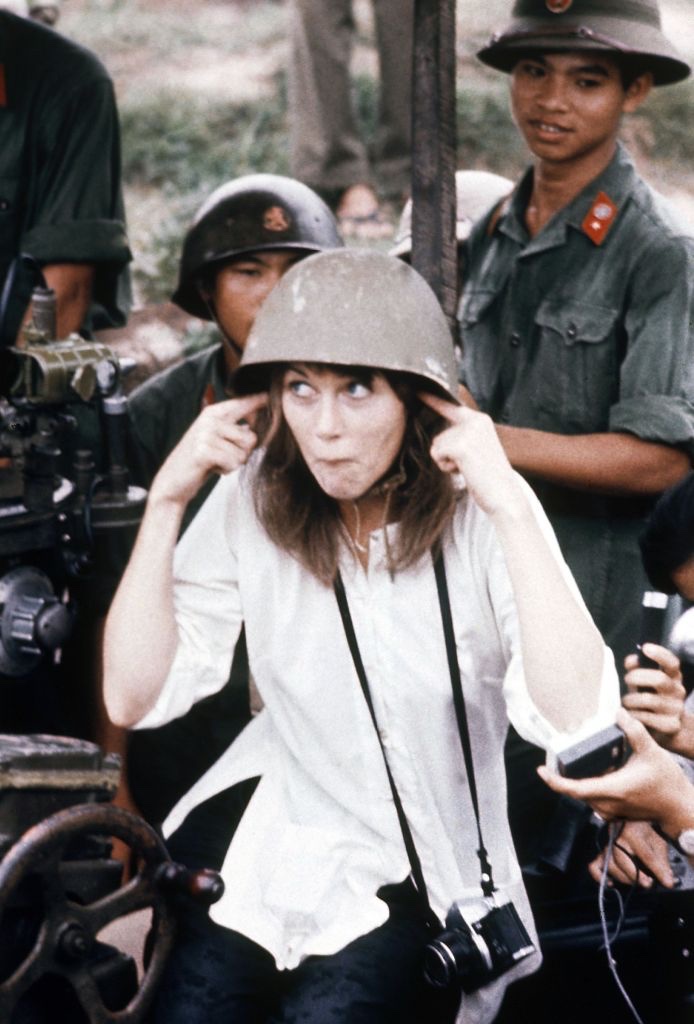 Jane Fonda has been in the news lately for her staged 'civil disobedience,' in Washington. She gets arrested, and released every Friday. Some environmental protest.
I'm so far left, Karl Marx would think my ideas are little to radical, but Jane Fonda?
I'm still pissed off about the Vietnam War. Still pissed about the guys I knew who came home in a box.
Still pissed at LBJ and McNamara. Still pissed that after all those years and 50,000 dead Americans and, possibly two million civilians and maybe a million North Vietnamese dead, the US military abandoned South Vietnam, took its ball and bat and said, "Fuck it!"
I'm still pissed at the lies, 'stopping the spread of communism…' I'm still pissed off about a lot of things regarding that war, but right at the top of the list is Jane Fonda sitting for photos with the North Vietnamese while American boys were dying in the jungles.
Fuck you forever Jane, and when forever ends, Jane, fuck you some more.