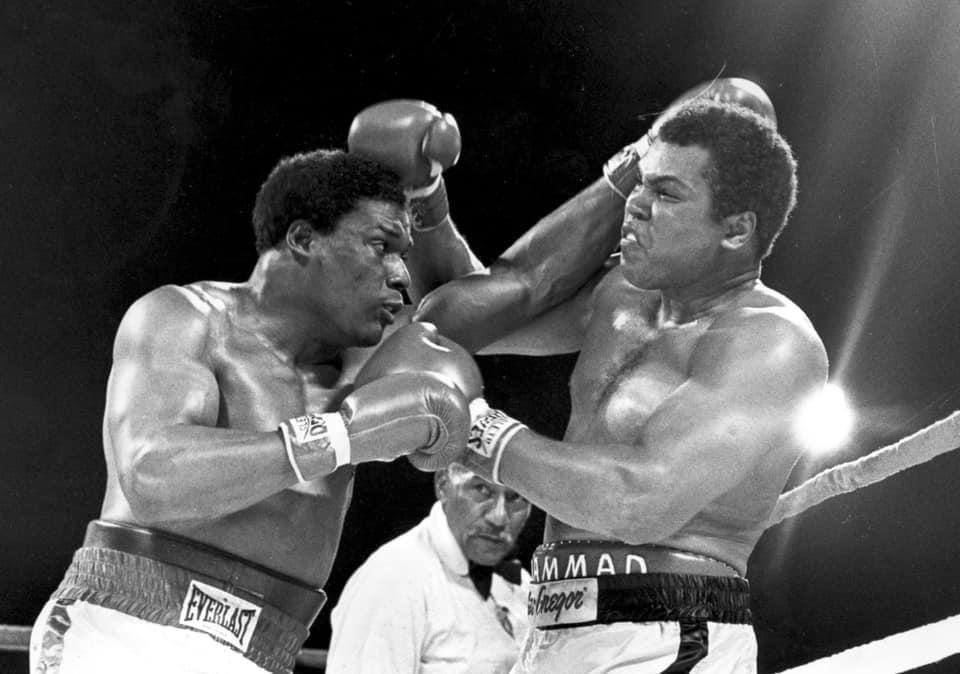 Shavers, Spinks, Holmes, and Berbick…
The last fights were as important, as defining, as the early fights. As important as Rome in 1960, as important as Sonny Liston, as Joe Frazier, George Foreman.
Ernie Terrell, 1967, learned his name was not Cassius Clay.
Ali could never retire. Ali had to be whupped. That's the thing a lot of people never understood. I remember smiling every time he tried. I knew he'd never retire. He couldn't quit. It wasn't ego—yes he had a big mouth—but it wasn't ego. He wasn't a narcissist, he was beautiful and he knew it.
You don't climb to champion of the world, not once, but four times, and quit.
You got to be whupped.
I realized last month that I'd blocked out those last five fights. I didn't want to remember the whupping.
Ernie Shavers was close. Scary close.
Spinks whupped him once, then he came back. I met Spinks. He was a punk. I hated him.
Larry Holmes was tragic. A friend, Holmes beat him bad. It sucked to watch. I remember crying. Larry cried too…
Trevor Berbick—my only reaction was stunned silence.
Trevor Berbick didn't whup Ali. It was a long march that started with Kenny Norton.
You got to remember the man as he was. From the greatness of Rome to the sad defeat in Nassau. It was all part of the story. It's the only way it could have played out.
June 3, 2016… Rest In Peace, Champ.
A lot of people didn't understand you. They don't understand the sport. They don't understand the fight. A lot of us completely understood you.