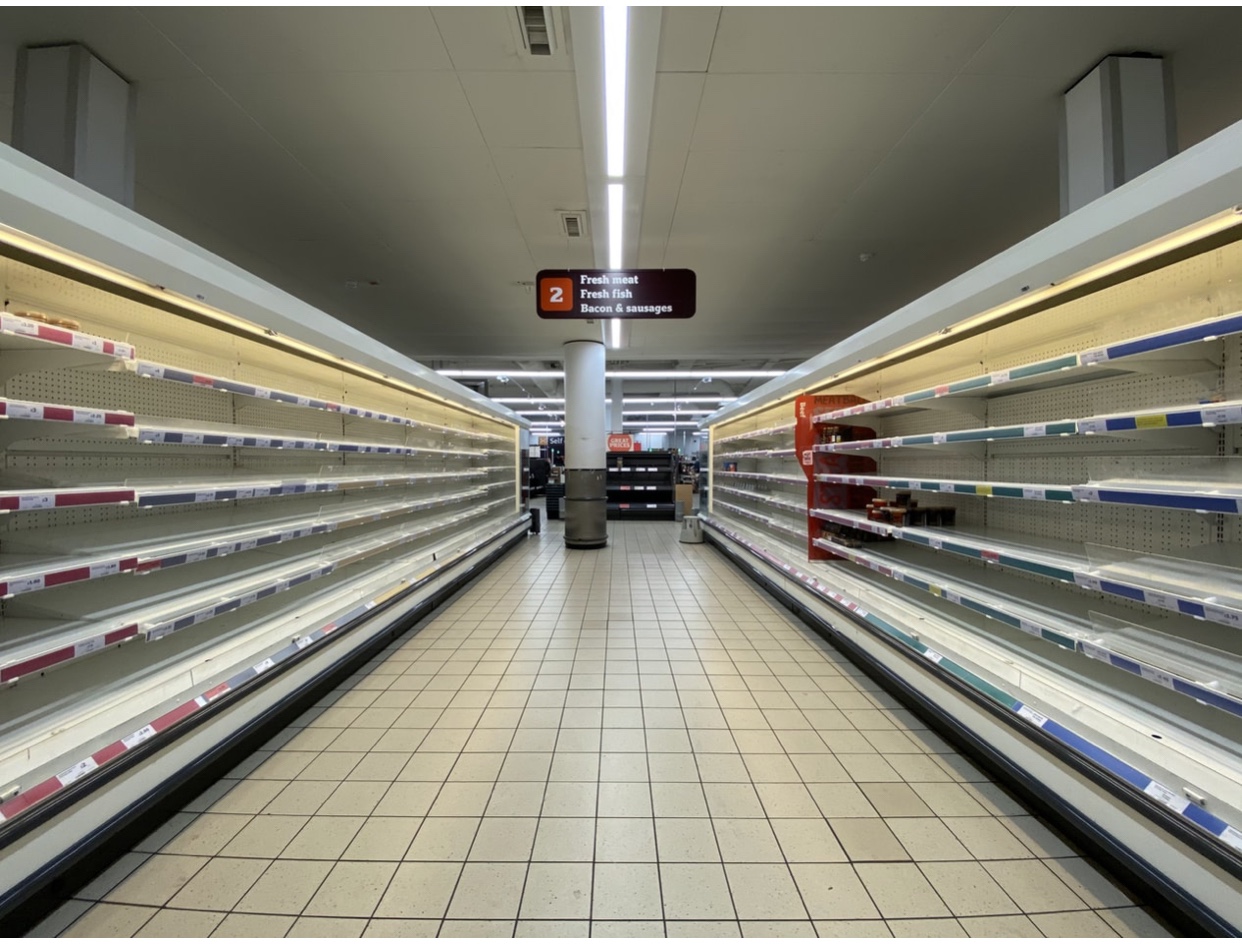 In the grocery store, wearing the mask Janet Baskerville made me, and being genuinely happy I have such a nice mask.
Worrying about what I'm touching, and then touching my face because it itched. Thinking about going in the men's room and washing my hands and face, but what the fuck lurks in there waiting to kill me, but I really need to piss, but I'll find a tree on the way home, outside, and away from people where it's safe, right?
That Fauchi is a good guy, right? I saw him on a magazine in the check-out line. He can be trusted, right? Except I read some dirty shit he pulled during the early days of the AIDS virus, so maybe he's no better than the rest…
Embracing the word "contactless" now, because that's a good thing, right? Go home and sit in my cocoon and be safe, right? I'll be contactless.
Seeing the last four-pack of toilet paper and getting excited.
Looking really hard for Lysol.
Trying to understand that there is a difference between baking soda and baking powder and realizing I'm sixty-three years old and don't know what either is used for, but I know one takes odors out of stuff.
Finding eggs and feeling like I should tell someone, or do I keep it a secret?
I want to get an anti-body test, but I heard there are 20-30 different companies making these tests and I could whip something up in my shed, using motor oil and gasoline that would probably be as accurate.
False-positive is a thing I worry about now.
Wondering if I'll ever see my daughter again, as her part of Florida burns.
And that Foghorn Leghorn acting motherfucker in the White House directing this shit show, as he gets his Justice Department to let self-confessed criminals go free, gets away with what he want to because we are all to busy washing our hands, and looking for alcohol swabs.
I realize what a dystopian brain-fuck this shit-show really has become, and wondering if that is by design.