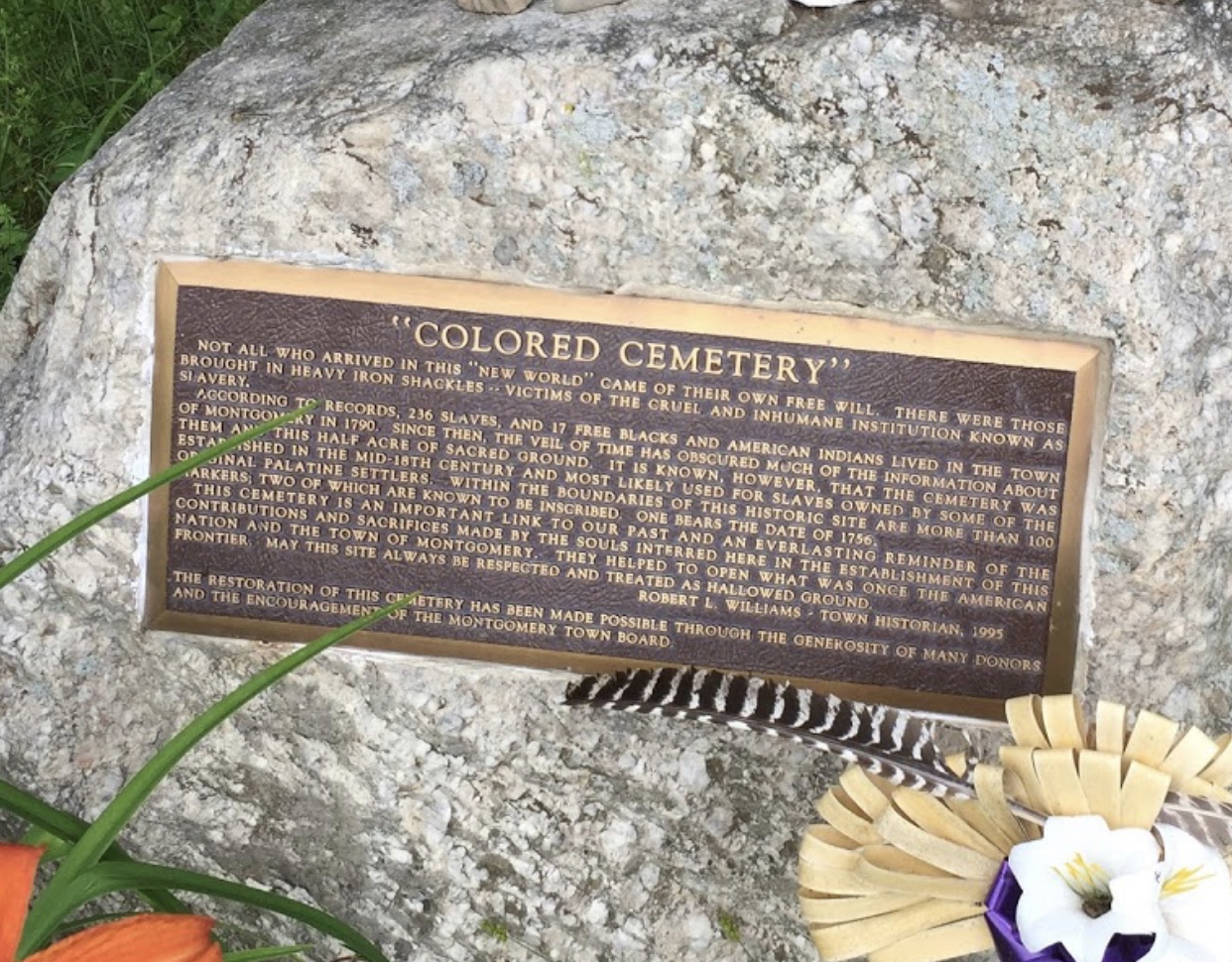 There is a burial ground about a mile from my home. I live in the north.
The ancient cemetery was marked with a NY State historical marker proclaiming "Colored Cemetery," or it was twenty-thirty years ago. In the ensuing couple of decades some progressive Yankee decided "Colored Cemetery" may be inappropriate and decided "Slave Cemetery" was better.
To define a man's life:
A Slave
To demean a life to property, to 3/5ths of a human. Not even refer to him as carpenter or farmer or farrier, or a father or son:
A Slave
I guess in defense, if there is a defense, they didn't adorn the yellow and blue historical marker with images of them darkies sittin' on the porch playing banjos, or eatin' watermelon and fried chicken and sayin' "sho nuff."
I was struck—profoundly struck—by the concept of owning another human being, of claiming dominion over another human being as property, after reading a biography of Jefferson, when I was young man.
I could not fathom a man who could pen the words, "All men are created equal, and endowed by their creator with certain inalienable rights…" and then go out in the nail shed and slip the dick to Sally Hemings.
I'm pretty sure in those moments Thomas had little doubt of her humanity, and its equality to his own.
It was more than that, more than the self-serving hypocrisy. it was the concept of owning another human being—of enslaving another human being. Of somehow, through some abstract thought convince oneself that they were superior to, better than, more entitled to the graces and the bounties of this world than a man or woman from a different land, with different skin.
A slave owner enslaves a free-born man. A man is not a slave. I cannot conceive a greater insult to a man, to mankind, to humankind; to enslave another man. To call that man a slave…
Slave Cemetery is worse, to me, so much worse.
Today, it's the African-American Cemetery, no longer Colored Cemetery, no longer Slave Cemetery.
I think about the journey of two-hundred years for those poor bastards in that ground to finally be afforded some dignity and a place to be buried that's not an insult.