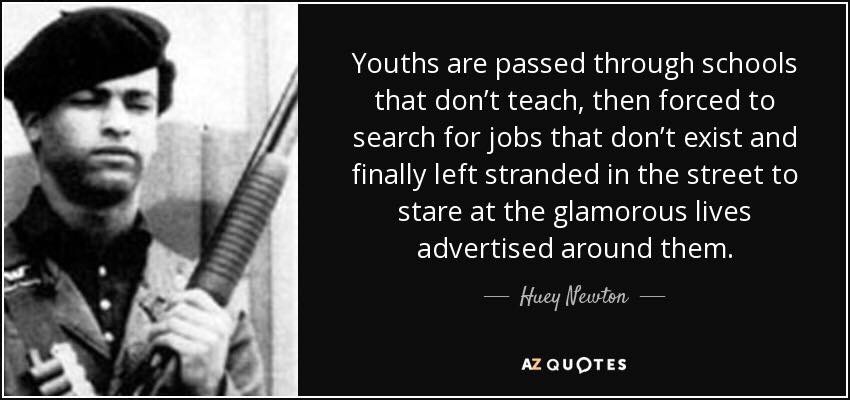 None ever talked about the Free Breakfast for Children program, the free health care clinics. No one ever talked about the actual genesis of the movement, what was actually happening in Oakland at the time.
All we were taught was about angry, scary black men with guns. Much like the Irish defending their own country against imperialist attack were also labeled, "terrorists."
I've always drawn a strong parallel between the Black Panthers and the IRA.
Terrorism is a matter of perspective.