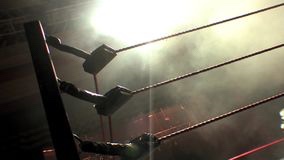 You play golf and baseball and basketball. You play tennis. You play football and soccer.
You don't play boxing. You fight. You win or you lose. You break bones. You bleed.
It's really that simple.
Watching the young men in the gym now. The grunts, the deep thud of thick gloves on heavy bags. I smell sweat and mold and blood.
Young hands move as fast as light.
My hands are slow now and arthritic. Even wrapped and in gloves, they hurt on contact. Too many broken bones connected to too many broken bones.
I used to be fast as light. I used to be impervious and unmovable, a stone wall.
Walls crumble.
But these boys now, these young men who picked it up where the old men laid it down, Jesus, they are fast.