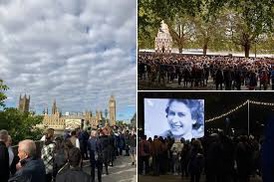 I think what galls me the most about the worship of the royals is simply this: I've been working since I was eight. I think I've been on the books and paying taxes since I was fourteen. I've learned to admire some great writers, Hemingway and Steinbeck and Faulkner. And musicians, like Marvin and Clarence. Some great thinkers. Athletes like Ali and Roger Maris, because in their moment they rose to be the best that had ever been at what they do.
I admire Peter Goldman because he knew and wrote about almost everyone who made a difference in the last half of the 20th Century and he wrote with passion and honesty, and he has the heart of a lion hidden under a thick layer of humility. If you don't know who he is, look him up.
I admire my cousin Chris because he teaches quantum physics, and yet last night we were talking about disc brakes as opposed to drum brakes and the fact his Corvette and my Mustang are both pretty cool and we are both, now inexplicably old.
I admire the guy who had this tiny shop in Middletown who used to cut down small block Chevy V8s into 4 cylinder race engines for sprint cars. I spent a long time just watching this guy work.
I admire farmers and truckers and the people who busted ass to keep us alive during the pandemic, doctors and nurses and the orderlies who cleaned up all that funky shit, the people in the labs who made the stuff to keep us safe.
I admire good, honest cops and firefighters and brutally honest street poets. I admire veterinarians and teachers who both have horrible thankless jobs.
I admire a long list of people, I admire people who work and hold themselves up, and more and more today just barely keep their heads above water, but still fight every day. I also don't look down on people who are broken and need a hand, and I don't mind if some of that tax money I've been paying since I was fourteen feeds a few of their kids.
I don't worship anyone or anything, and I'll be fucked if I'll worship anyone who's greatest accomplishment in this life was their birth from the right womb, at the right time.
The only thing I know anyone ever handed me was a wrench and I'm quite ok with that.