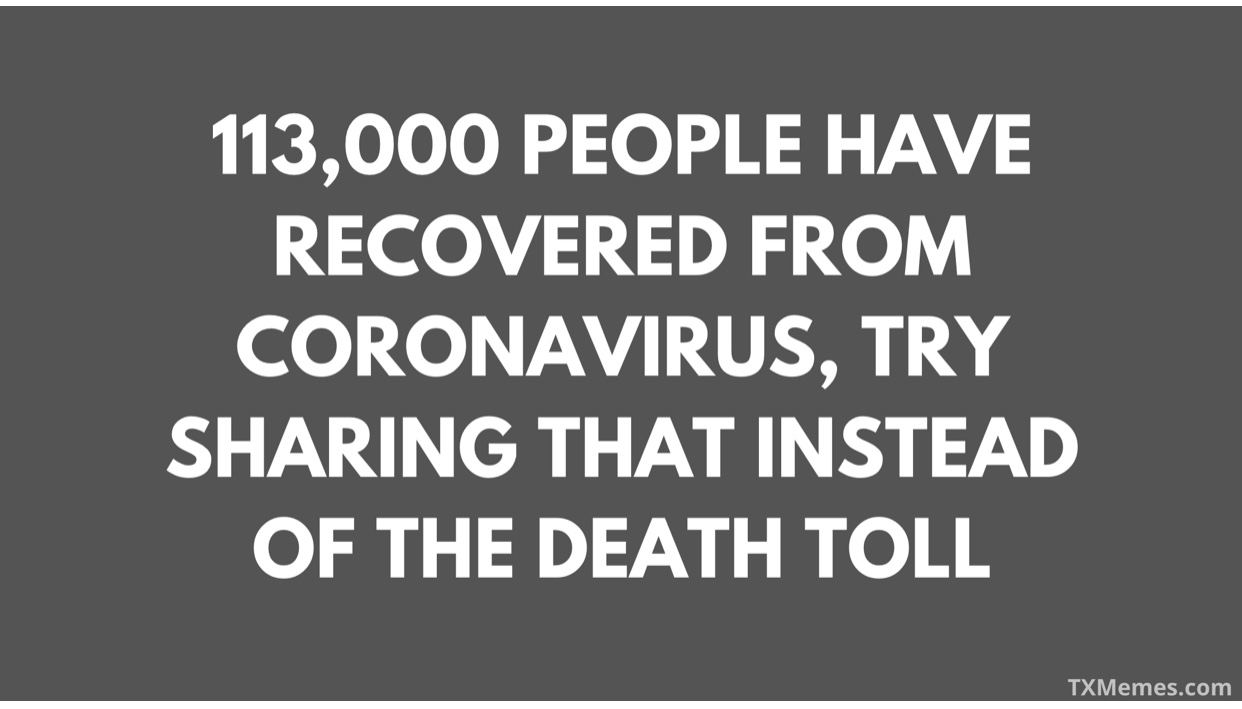 I took some FB flak for posting about the number of survivors from this virus. This is my response to any who disagree:
We could all go jump off bridges and stuff now, I suppose… the news is dark, and horrible, and worse, seemingly, every moment. Please forgive me for trying to share some light.
This is not false hope. People are recovering. People are dying, the deaths, some are horrific, it's only going to get worse long before it gets better, but still, it's important, at least to me, to know a large number of people are surviving.
I was talking to a guy the other day. He and his wife have it. They are running low grade fevers and have the cough. He was out in his back yard digging a hole. Before anyone wants to send sanitation squads to eradicate my friend, he's a farmer, on his own land, an easy two miles from anyone. Oh, and he's 60 years old.
Not everyone is dying a horrible death. It's not an instant death sentence. People need to know this side of the story too.
I'm still, thankfully, working every day, the work is different now, but it's work and I'm grateful for it. I'm exercising every day, the bag, the bike, hiking; eating clean, working on my Mustang, getting outside in the fresh air and sun.
I know, we all know, we could get this tomorrow and it could be bad—very bad—but I'll not let this define me. I'm trying to live my life as normally as I can, and I'll take any positivity I can find and hold onto that shit like it was gold.