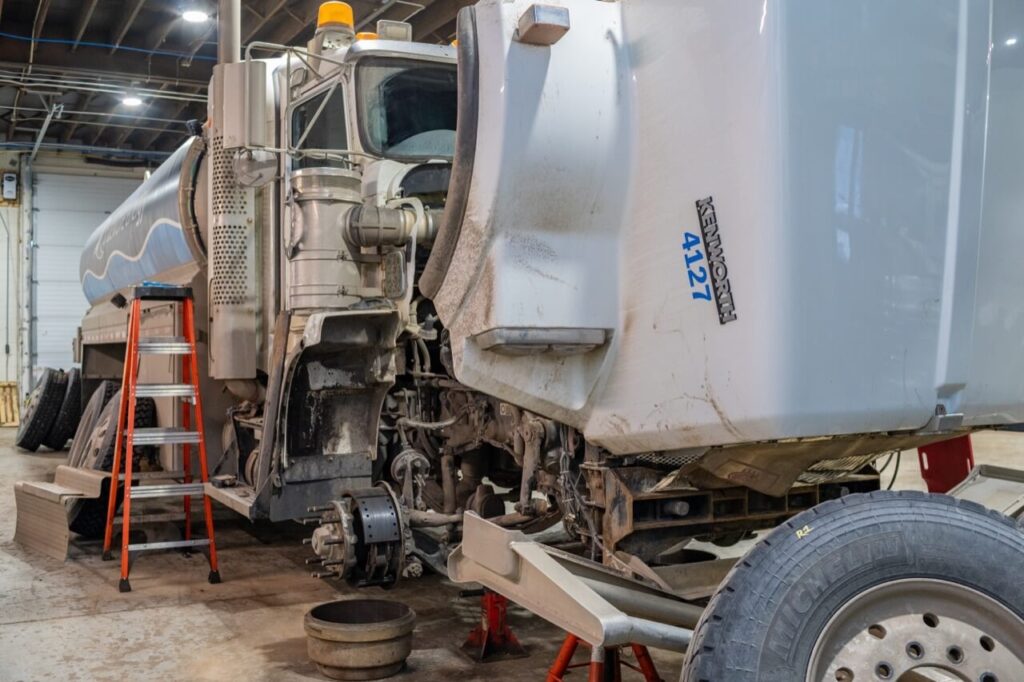 One of my clients is a trucking company. I stop in the shop and bullshit with the wrenches every time I'm there. They break my balls about working on the easy shit, computers and stuff, and ask questions about why Pornhub is blocked in the shop managers PC, but they know I'm one of them, and not one of the ones from the office who give them shit and assignments all day without a clue what life is like in the shop, under or in the cab of a truck.
I just got out, but I never left…This is my turf and my troops. Me, and some of the old guys were talking about 'real cold' winters. Zero is pretty cold. A handful of us did some winters up north on the TransCanada Highway. Twenty-Thirty-Forty below zero. Steel is a fluid, truckers and welders know all about this. It's as fluid as water, it just freezes at 2500 fahrenheit.
"Zero is cold," this one old guy stated, like it was news, "but it ain't that cold."
He was right. Metal seems to be pretty happy from zero to the low hundreds. Under zero, stuff gets weird. You can bang on a piece of iron with a sledge hammer all day at forty above and nothing will happen but some surface dents, hit that same metal with a sledge at forty under zero it will shatter like glass.
We spent a half-hour talking about frozen engine blocks and bad fuel at twenty-below and that waitress I knew up in Saskatoon and how we met; when I asked her for 'a hard roll with anything hot' and she slapped me across the face and made my nose bleed. I learned later in Saskatoon they are called 'Kaisers.'
Yesterday afternoon I'd just come off an aggravating conference call with a room full of suits and ties and people 'reaching out' to each other and a woman named Debbie, and I am still baffled why she was even on the call, a position in sales I'm quite sure. Technical sales people are a special breed. They literally sell things with no idea whatsoever they are selling, but I guess she was there to 'keep things civil,' when the tie wearing boys started blaming everyone and everything but themselves for the project delays.
Yeah, after an hour with these assholes I need to be around some guys who smell like ninty-weight and know how to shift a duplex Mack and 'real cold…'