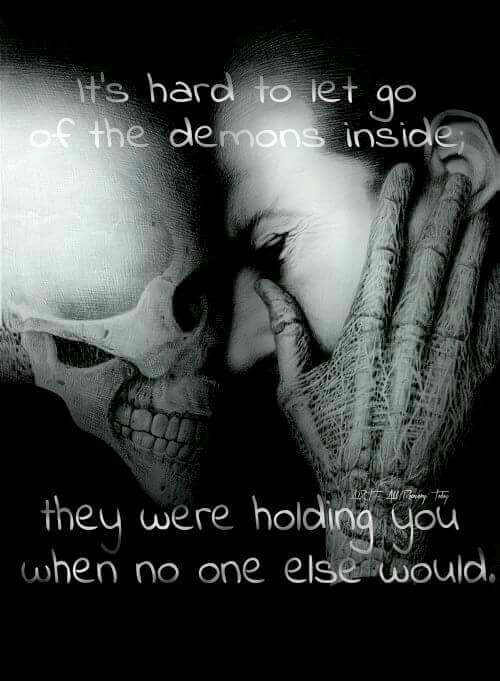 Funny, he still sits there, just outside the door, crouched down patiently waiting.
His patience is exhausting; some days, most days, all days. You can never let your guard down, I can never let my guard down.
He loves the anger, and rage. He loves the fight, the feeling and the snap of the broken bone. He loves defeat more than victory. He has a place in both, but in defeat he seems more of a friend.
Peace is a dangerous illusion, a shell game.
Watch for him on the high days, beware of him on the low days. It's ok, I know you by name, you and I have been in this dance a long, long time.
The only truth in this alliance is the second I think you are not real, the second I think I've won, you'll be there welcoming me back home.
Twenty-four years don't count. Knowing that there is a handful or reds and quart of cheap vodka, plastic bottle, with my name on it is all that matters
Not today, bitch.