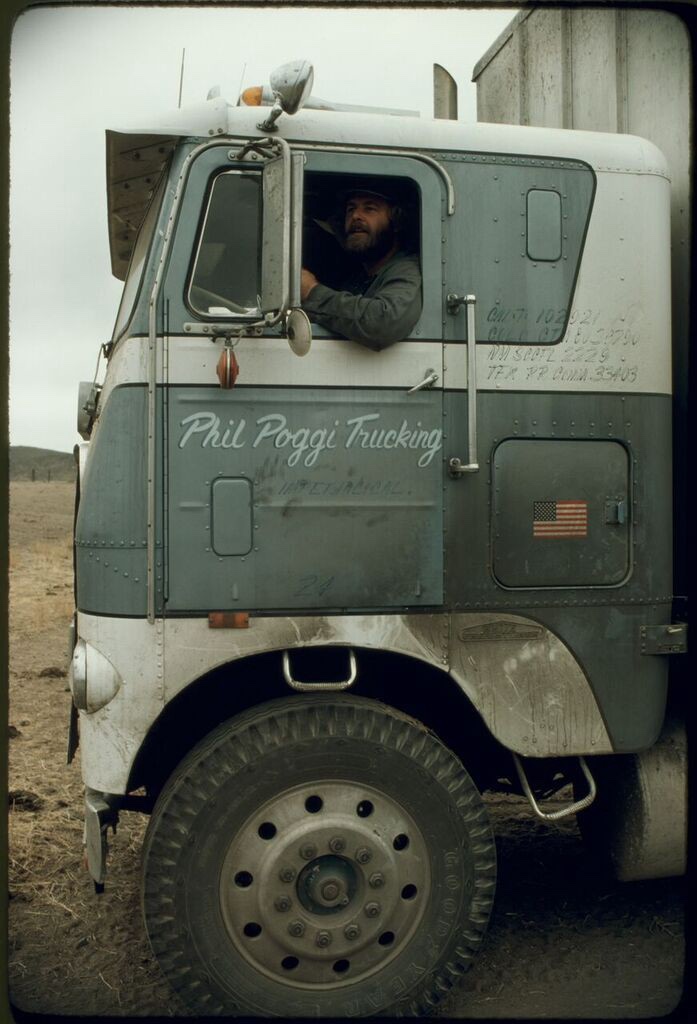 I read an articles about the decline of the outlaw truckers this morning. Every time I get out on the highway and I get tangled in with a bunch of semi's I can't help but think about some of the guys I used to know.
I look in the windows of the trucks as I'm passing them. I see the straight-arrow patroits wearing an American flag on the shoulder of their uniforms, company men. Accurate logbooks, and seals on the trailers, and no more than 10 hours a day behind the wheel. Coffee and Winston cigarettes. The, "Coffee, that's my drug," truckers, the heroes of the highway, and too many sad country songs.
Than I think about the assholes I used to roll with. Rolling pharmacies, hundred thousand pound parties on wheels. Take a few hits of microdot, turn up the Floyd, and go Space Truckin'.
Guys so strung out they would reach a point where they actually could not make sentences. You'd go to talk to these guys at a truck-stop and they'd stare at you with vacuous eyes, but no words would emerge from their lips. One time, one guy quacked like a duck, looked shocked, then laughed hysterically and peed himself. Good times…
A small arsenal in the sleepers—had to protect the load—and for the love of God do not look at what's back there in that trailer.
I can remember driving 200 miles out of the way on back roads in the middle of the night to avoid a weigh station. It wasn't because we were heavy.
These guys, my friends, we were never immortalized in song. Kind of sad really. We were a lot more interesting. Conway Twitty and Porter Wagoner wanted nothing to do with us…
Lowell George did though, "Weed, whites and wine…"