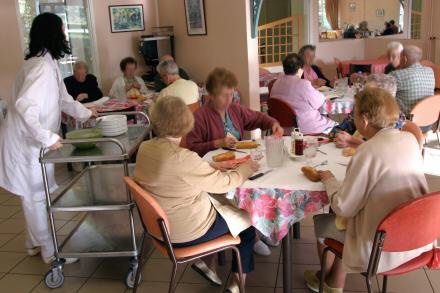 NYS wants to cut Medicaid by a half-billion, trump wants to cut it by a trillion. What, exactly, do they plan to do with the elderly?
How are we going to care for them? The elderly paid into this Ponzi scheme their entire lives. It is not an entitlement. This all started when Reagan put their money into the general fund. This is the result, more trickle down economics.
Have any of these lawmakers ever cared for the elderly. Do they have any idea how much work it is? its 24/7/365 impossibly hard work.
Dealing with the logic and maturity of a five year old, in a ninety year old body, that can't get itself to the bathroom and needs a very messy diaper changed, and is mad as Hell about the need for this care.
It's daily dealing with broken people who can't stand or get out of their wheelchair. Once proud strong people who are now embarrassed, sad, defeated, incapacitated and helpless to help themselves no matter how desperately they want to.
Have these decision-makers even ever been to a nursing home? Do they understand the level of care required? Can they even comprehend the thankless work that the amazing people who staff these places do every single day, with love and a smile? I often wonder where they find they find the courage.
You'll see overworked and understaffed people doing physically and emotionally exhausting work.
What's impressed me the most: Watching someone like Anna Wardach in the middle of a double shift, doing a job none of us would ever want to do. Dealing with sad, broken, confused people, and all that goes with that, with a smile, no matter how hard her day has been. They want to make this impossibly hard job harder?
This is where they decide we need to cut funding?
They want to cut eldercare and education. They want to screw us from cradle to the grave. Then, in the same breath they want to increase the military budget another 5% to, presumably, keep us safe from the ISIS Air Force.
These are our parents and grandparents. Some, many, members of the so called "Greatest Generation." The ones who fought Hitler and Mussolini and Hirohito. You can't throw them out like garbage.
Of all the wrongs I've seen in my life I've seen this government try to pull, this is the most atrocious. This is sub-human.